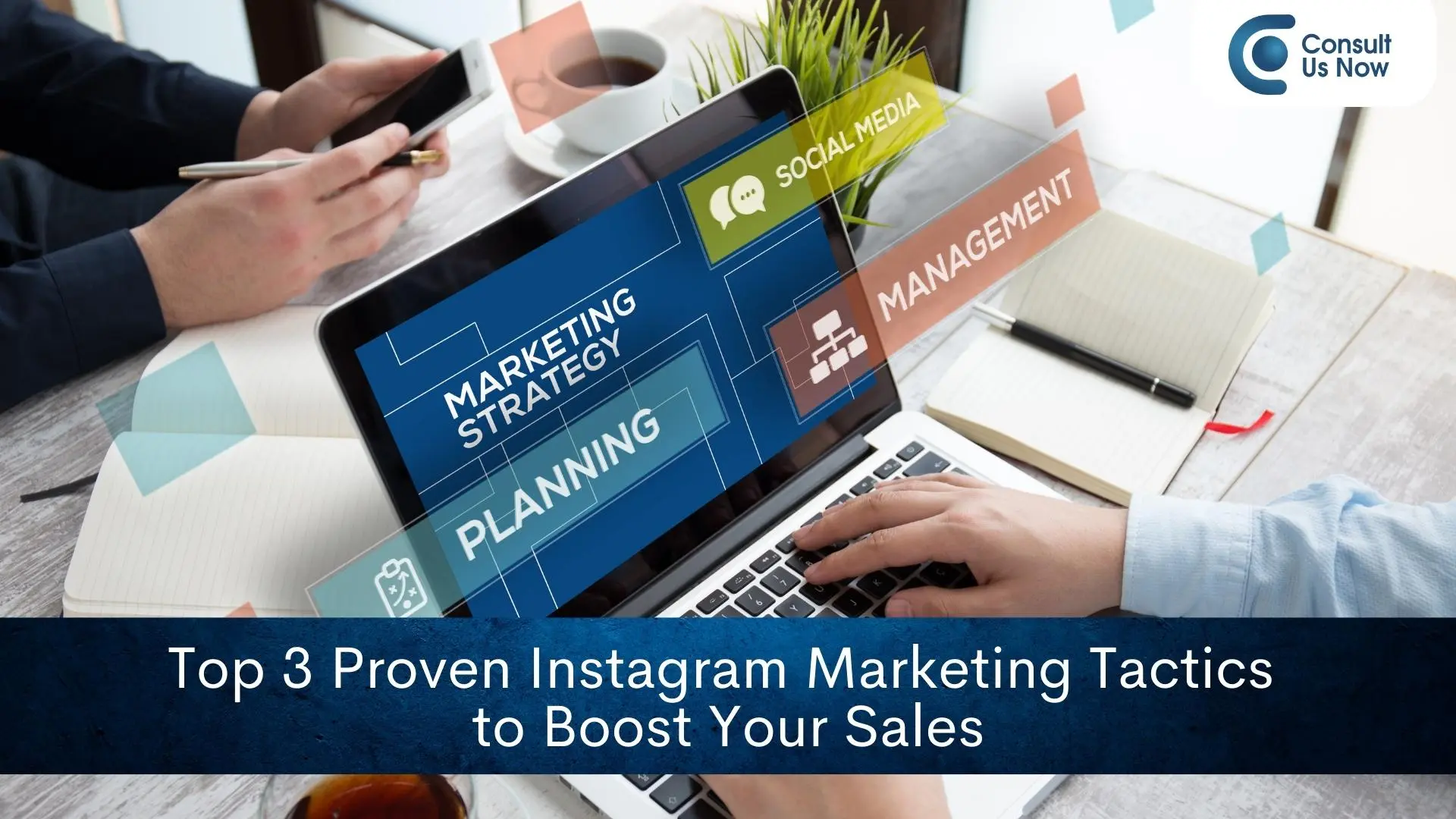 Top 3 Proven Instagram Marketing Tactics To Boost Your Sales
Blog / Top 3 Proven Instagram Marketing Tactics To Boost Your Sales
There are tons of ways to market your business on Instagram, from paid and organic posts to stories, live videos, and even shoppable posts. But with so many options out there, it's hard to know where to begin.
Fortunately, these 3 proven Instagram marketing tactics have been tested and shown to be effective in boosting your sales, not just your engagement metrics. Use these tactics to grow your sales and improve customer loyalty.
The use of engaging images can make all the difference in the world when trying to convince consumers to make a purchase. A study found that users who liked an image on Facebook were three times more likely to purchase a product than those who did not. This is because the user has a feeling of closeness and personal connection with the brand. 
The same principle applies to using engaging images on Instagram. One study found that posts containing images receive double the engagement than those without, while another discovered that photos drive 41% higher levels of comments and likes. 
Images are one of the most important aspects when it comes to social media marketing, so be sure you're utilizing them in your campaigns! You can seek help from the best instagram marketing agency in Chennai. Be sure to post new and relevant content regularly for better engagement and remember to utilize hashtags like #instagrammarketingstrategies or #smallbusinessmarketingstrategies for a targeted audience. 
Using visually pleasing filters will help boost sales by adding a little something special and unique. Upload your images from eye-catching angles to encourage clicking through to the website or getting people interested in what you have to offer. In order to get people interested in your products and services, focus on high-quality shots that are relevant to what you're selling.
For example, if your company sells baby clothes then consider taking pictures of babies modeling some outfits. The more appealing and enticing the image, the more clicks you'll see. With Instagram ads costing as low as $0.55 per thousand impressions, this is a great opportunity to engage potential customers at such a low cost.
Utilize Attractive Videos
If you want to create a video that will catch people's attention, be sure it is visually appealing. That means using bright colors, high-quality images and footage, and a catchy soundtrack. If the video is interesting enough, people will watch the entire thing without skipping through. 
Not only does this make your video more engaging, but it also sets you apart from other brands in your industry. However, don't forget to keep your videos short (30 seconds max). 
The next step is to use Call-To-Actions: When posting on social media, always include text or a link within the caption that prompts viewers to take action on what they just watched. 
For example, if you created a video of an item being unboxed or going over its features then tell them where they can buy it. To increase sales and customer engagement use CTA's like shop now or download. And don't forget hashtag suggestions! Hashtags are a great way to bring new followers and customers to your page.
But don't stop there; try adding hashtags related to your post content as well as hashtags with similar themes or subject matter. It's best not to add more than three hashtags per post because any more than that might start looking spammy. 
So when you post, think about what type of content you're uploading (an unboxing video? A product review? A behind-the-scenes look at the brand?) and find relevant hashtags accordingly. Make sure to have fun with your posts too! Be creative and play around with different types of content. 
There are so many ways for you to show off what makes your brand unique so be confident and let loose. Lastly, tag fellow influencers and collaborators in all your posts by using their @handle. Not only will they appreciate the shout but it'll help grow their following too!
Utilize User-generated Content
For creating user-generated content you have to follow some given crucial points.
Use Hashtags
Hashtags are a great way to engage with current and potential customers. Cashpoints, for example, is a hashtag that you can use in your posts. It gives your posts an opportunity to be seen by people who might not have come across your product otherwise. 
Create a Compelling Bio
Your bio should be short and sweet. You need to create intrigue about the product or service being offered without giving too much away. Make it clear what you're selling, what makes your brand different from competitors, and why the customer should buy from you instead of someone else.
Add High-Quality Content
The images on your account must be high quality if they are going to convert viewers into buyers. Professionally-shot photos will always outperform those taken on smartphones, so try hiring a professional photographer if you're having trouble creating high-quality content on your own.
Engage With Influencers in Your Niche
Reach out to influencers and ask them if they would like to collaborate with you on future projects. If they agree, work with them to create marketing campaigns that get your products in front of their followers while providing value to both parties. One idea is to offer discounted products as part of a promotion, but only make the deal available through their page so you don't miss out on any sales.
Post Frequently
Don't let more than 24 hours go by without posting something new. Schedule at least one post per day and remember to post something at least every few hours if possible.
Ask Questions In Your Posts
Some businesses will include questions in their posts to encourage feedback from their followers. For example, you could ask: What's your favorite dessert? Or, What's your favorite color? These types of questions help promote engagement because followers feel invested in conversations that directly relate to themselves.
Instagram marketing tactics will not be easy. But, you can do it easily with these given top 3 proven tactics. So, don't wait to do Instagram marketing.
I hope this article will be useful for you to boost sales through Instagram marketing. Is it useful? Please, let me know in the comment.