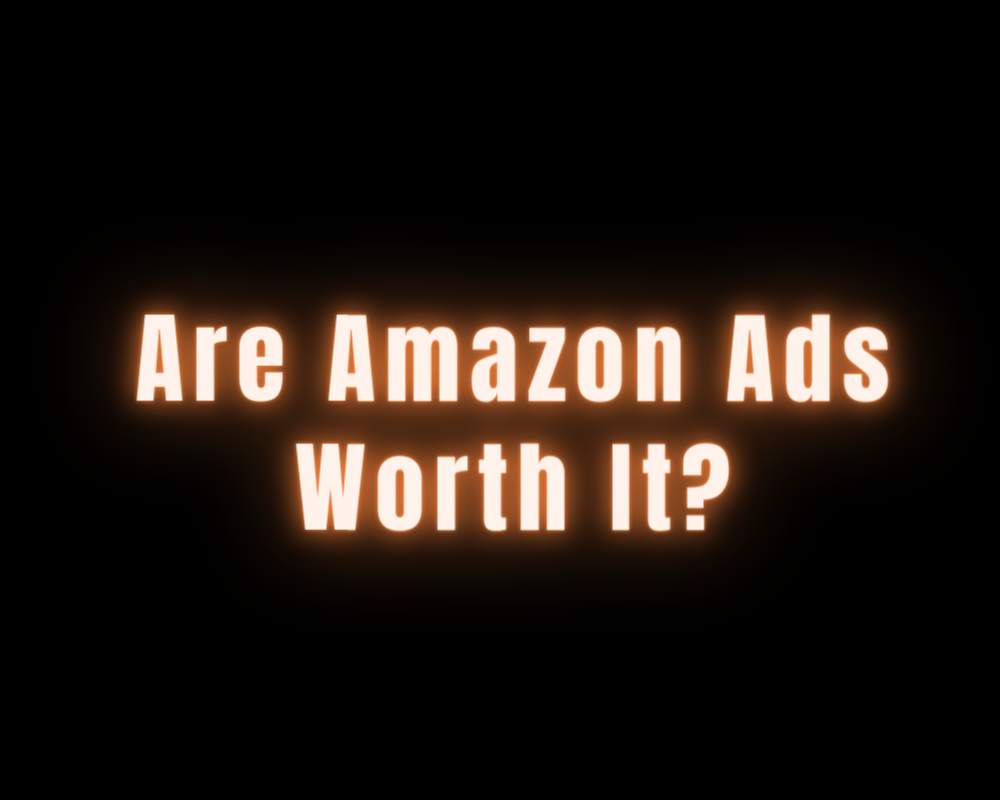 It's quite an interesting question to think about…But obviously the answer would be a big yes. Generally, advertisement is the key strategy to sell out any product or service. When it comes to effective ads, Amazon always stands first. The primary secret behind Amazon ads is that it gives diversified exposure and visibility of the product to the relevant buyer. Certainly, the visibility fetches sales for the seller. And we are going to see some valid inputs of why Amazon ads are worth it.

Lets' dig deeper….
In amazon's competitive marketplace, seller rank is the key factor which increases your product visibility to the buyers. When you run sponsored ads in amazon, you get some impressions that leads to more sales, more sales leads to more reviews and seller rank. Amazon Sponsored ads may even get your product on the first page of amazon for a very relevant and important keyword.
Seller ranking improvement
"Time saving" and "find what you search" are the two strategies followed in Amazon. Undoubtedly, when a customer searches a product, Amazon displays various products organically and among which few sponsored ads. Specifically if a new seller is launching his product,the first struggle he faces is to find good customers. Certainly the handy solution is Amazon ads, where sponsored ads can reach people within a wink of a moment. This is truly time-saving and provides an instant reach for the buyer.
It is the specialty of Amazon ads…yes of course…Here you don't have to pay for impressions instead pay for a click. The advantage is that the seller need not pay any advertising fee for his sponsored ads manually. The moment the seller reaches his credit score, Amazon automatically deducts from his account. This makes transactions quicker and easier without any confusion.

If you are not familiar with amazon advertising, you can even get our support to advertise your products. We are a very successful amazon advertising agency in chennai, we can definitely boost up the sales for you.
Evaluate your success strategically
The sponsored ads reporting feature is a wonderful facility offered by Amazon. It helps sellers to evaluate and optimize their sponsored products.The evaluation is based on how well the keywords are used and if it requires any upgradation and change, the seller can change it instantaneously.

Transparent reporting is an additive feature available in Amazon so that the seller can analyse his/her sales periodically and make constructive changes depending on different targeting methods.

Return on advertising spend is a key feature on Amazon which aptly measures the effectiveness of specific advertisement campaign.These facilities will surely boost up the sales to a greater extent.
In this fast-moving world where no one gets time to move and scrutinize, It's important to devise a user-friendly strategy to sell out the products. Amazon ads are known for their predominant user-friendly option. The sponsored product link is easily displayed on Amazon apps on mobiles, smartphones, and tablets. From anywhere and anytime, one can access and validate.
Apparently Amazon ads are worth it for its user-friendly options and moreover it is the handy way to increase trafficking to your products. Who will say no to such a hassle-free enjoyable promotion app with noteworthy and visible results?